Welcome to Duxford Girl Friday, June 09 2023 @ 05:05 MDT
Happy InstaMas
Thursday, November 13 2014 @ 05:48 MST
Contributed by: dubocn
Views: 7,047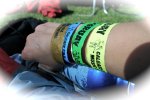 In spite of my five-year-old son's assurance that "Christmas is NEVER going to get here!", the holiday season has indeed arrived. Click on the Instagram link to the right and you can see various holiday and winter themed photos posted with random song lyrics that I associate with the season (some actual holiday music, some not).
Trackback
Trackback URL for this entry:
http://www.duxfordgirl.ca/trackback.php?id=20141113174856662
No trackback comments for this entry.