Welcome to Duxford Girl Sunday, November 28 2021 @ 07:55 MST
Update...
Thursday, July 19 2012 @ 08:04 MDT
Contributed by: dubocn
Views: 1,093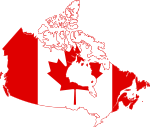 With a paper due next week and gruelling eight-hour days on the road across the I-90 in the US, there isn't much time for blogging at the end of the day.
We'll be back early next week and I will get more photos and road stories out then.
Trackback
Trackback URL for this entry:
http://www.duxfordgirl.ca/trackback.php?id=20120719200400857
No trackback comments for this entry.