Welcome to Duxford Girl Sunday, November 28 2021 @ 07:00 MST
Day 10 - Ottawa
Sunday, July 15 2012 @ 06:32 MDT
Contributed by: dubocn
Views: 1,166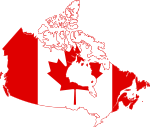 Kriszta managed to convince Evil Scientist to stick around for another night so we could visit more and spend some time touring. It was a leisurely morning and Simon spent it outside. Thrilled to find that the neighbours had a kiddie pool, he stripped naked and went for a swim.
After that, both Simon and Evil Scientist went for a nap while Kriszta and I headed out to the Canadian Aviation and Space Museum (
http://www.aviation.technomuses.ca
). It's hard to pick just a few shots from the museum but favourites include the nose of the Avro Arrow (
http://www.youtube.com/watch?v=eWuZtk8uPP0
).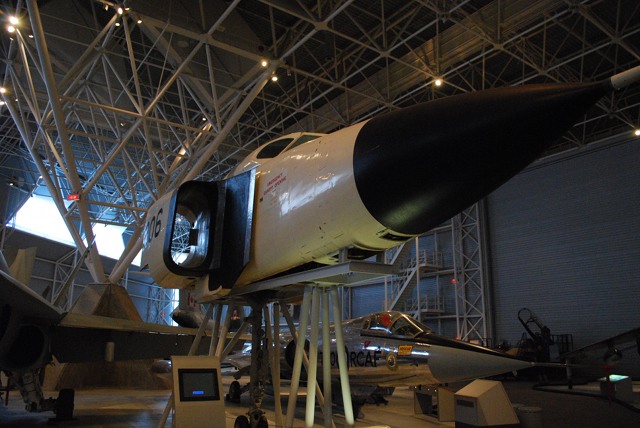 A few of Marc Garneau's (
http://www.asc-csa.gc.ca/eng/astronauts/biogarneau.asp
) possessions that were with him on his first shuttle flight in 1984. Note the Sony Walkman on the right. I tweeted him about how old it made me feel and he tweeted back that he was allowed to take six cassettes with him. I wonder if he made mix tapes?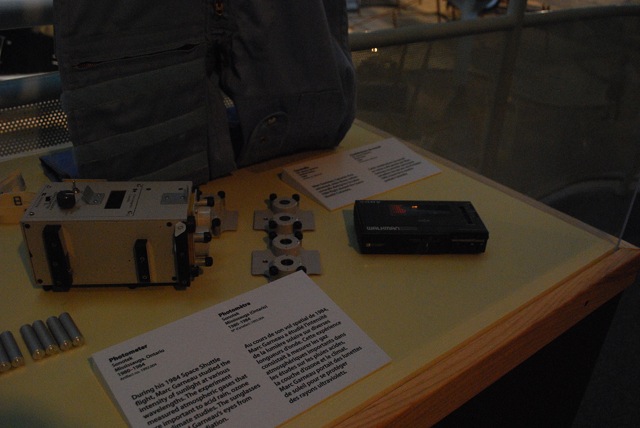 The space display was interesting in that it included some of the ordinary items used in space by Canada's astronauts. It reminded me that while space travel is cool, it is still a job. Here are some the items from Julie Payette (
http://www.asc-csa.gc.ca/eng/astronauts/biopayette.asp
). Note the skin cream, imagine being in the sort of air found on an airliner for several days (or months in the case the ISS).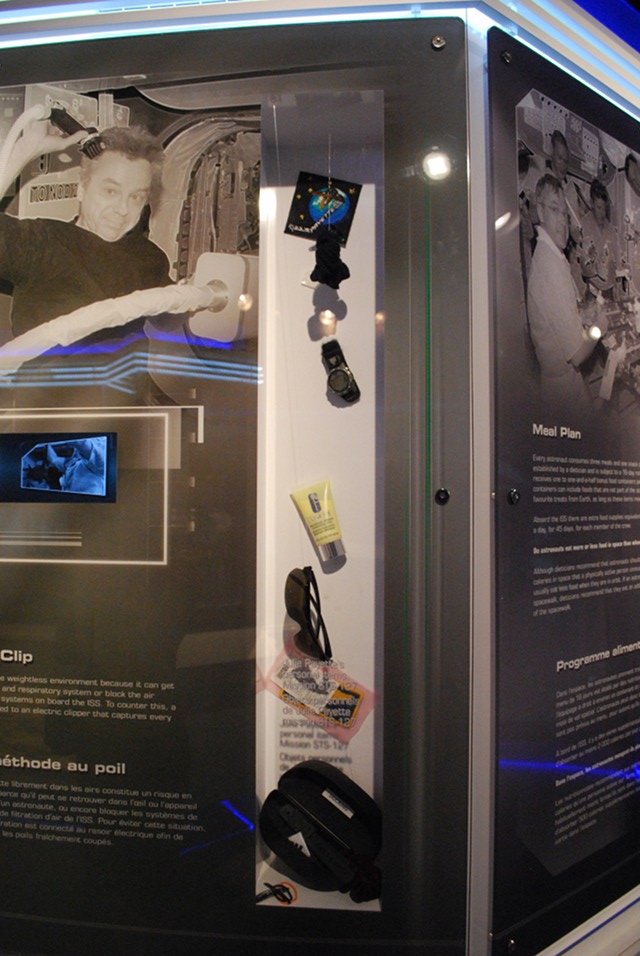 In his book "Magnificent Desolation", Buzz Aldrin (
http://buzzaldrin.com
) laments that NASA was short sighted in not finding ways to send more artistically minded people into space. He was somewhat criticised for the use of the term "magnificent desolation" in the media but he pointed out that all of his training was geared toward not being emotional. Aldrin mentions Apollo 12 astronaut, Alan Bean, being the one member of the Apollo missions who was able to retell his experience through more artistic means (
http://www.alanbeangallery.com
).
In Canada, we are lucky enough to also have one of our astronauts posses those artistic qualities. On display was the guitar that Chris Hadfield (
http://www.chrishadfield.net
) brought with him on one mission (because it's not enough to be a fighter pilot and astronaut, he has to be musical too). It is his intention while on the ISS, this coming winter, to record an album in space.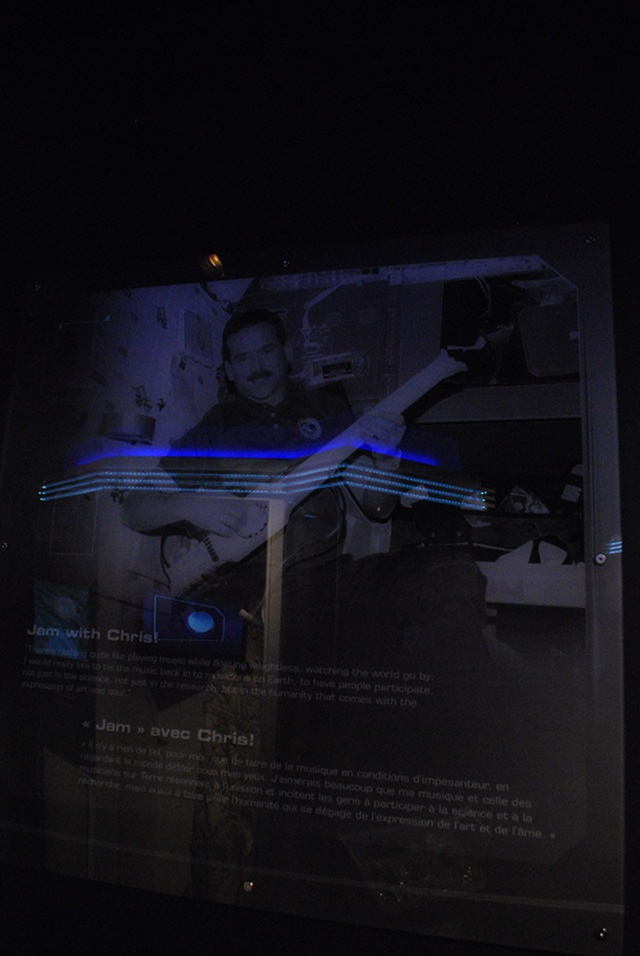 I'm amazed that any pilot in the First World War survived flying one of these planes. Still, the first combat aircrafts have an appeal about them. These fully restored pieces are works of art.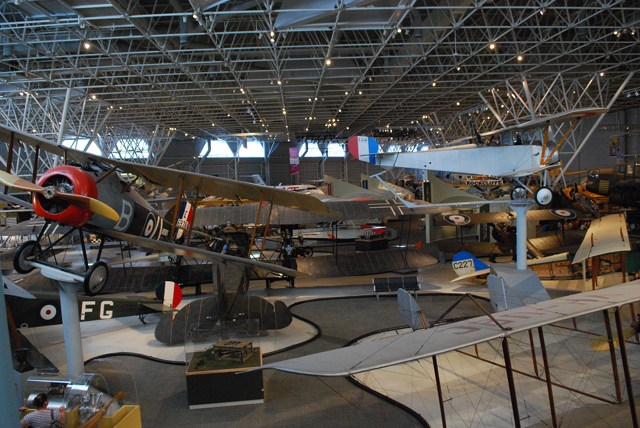 The "pusher" planes were developed because it was an easy way to mount a weapon on the bird without having to armour the propellor or have the prop timed to avoid being hit by bullets. I think they're goofy looking.
Some old building on some hill in Ottawa.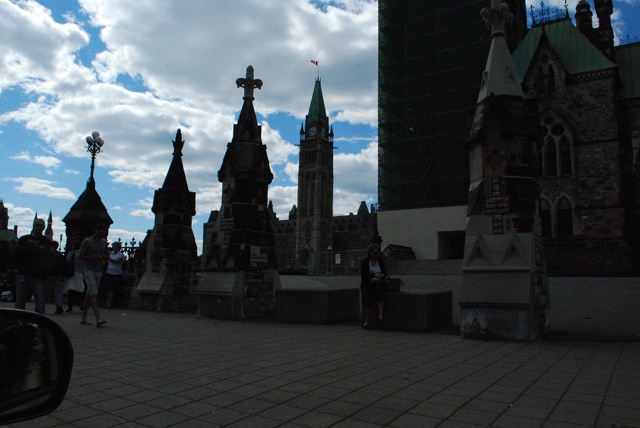 Kriszta and I stopped for fresh fruit and veg at a market on the way home.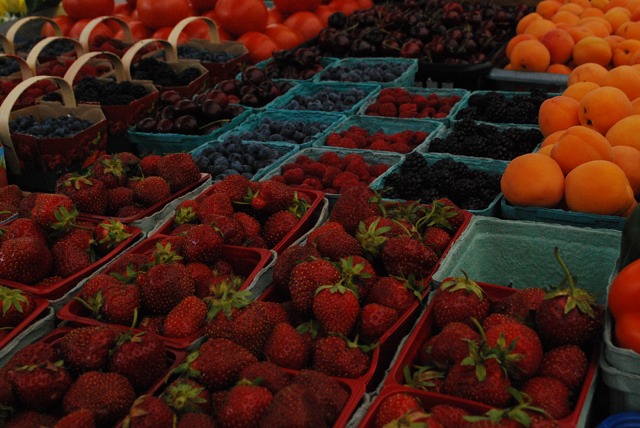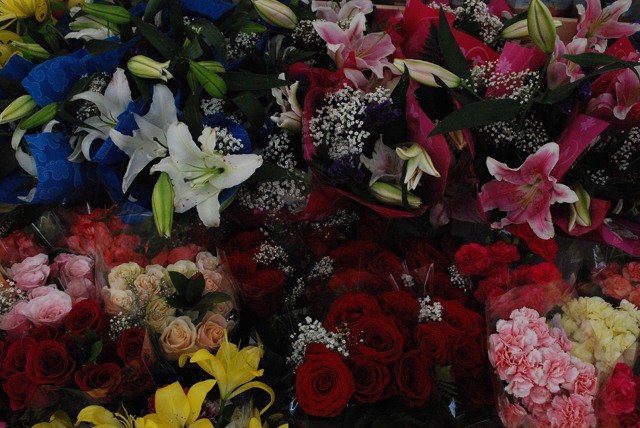 Kriszta barbecued, I made dill potatoes with the new red and white potatoes we'd picked up and we all enjoyed a great meal with fresh, grilled asparagus and burgers on the patio. Simon went swimming again and in-between dips in the pool he snacked on fresh strawberries..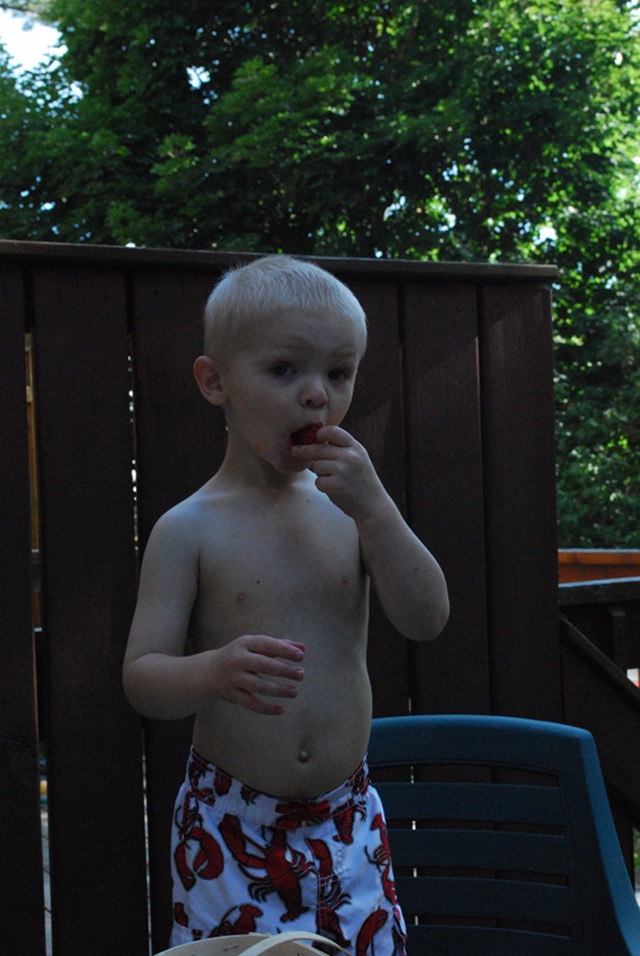 After Simon was asleep. Jason, Krizsta and I played some crib. It's worth noting that I actually won in spite of the fact that I'm basically a beginner.
Trackback
Trackback URL for this entry:
http://www.duxfordgirl.ca/trackback.php?id=20120715183225915
No trackback comments for this entry.