Welcome to Duxford Girl Sunday, November 28 2021 @ 07:51 MST
Slacker
Thursday, July 12 2012 @ 06:51 MDT
Contributed by: dubocn
Views: 1,258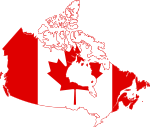 Okay, I know that I've been recalcitrant in blogging but I've been busy. School, touring, Avon stuff, biking...
I promise that once I'm caught up on my homework again, I'll have a few blog posts up.
Now, if you'll excuse me, I have laundry to pick up at the laundromat and a paper to work on. :)
Trackback
Trackback URL for this entry:
http://www.duxfordgirl.ca/trackback.php?id=20120712185148118
No trackback comments for this entry.