Welcome to Duxford Girl Saturday, March 25 2023 @ 08:33 MDT
The PhOD 03 Feb 12
Friday, February 03 2012 @ 09:13 MST
Contributed by: dubocn
Views: 1,272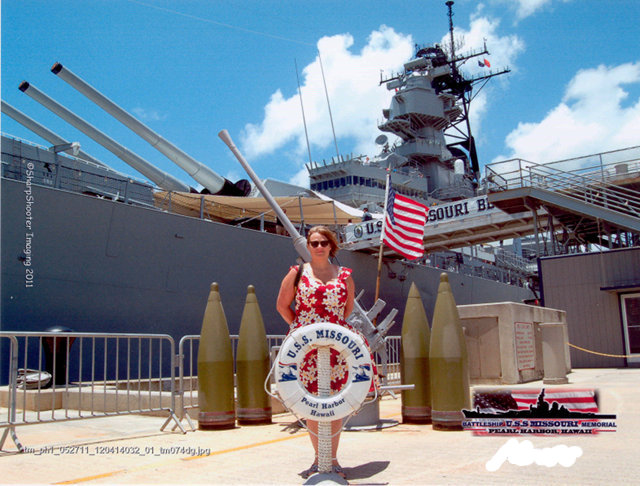 Me in front of the USS Missouri. I wore a dress because I didn't think board shorts were very appropriate to wear to the USS Arizona Memorial. This was a great idea until a gust of wind caught my skirt as I climbed down one of the ladders on the Missouri and I mooned a group of sailors on-board for some sort of special event.
Trackback
Trackback URL for this entry:
http://www.duxfordgirl.ca/trackback.php?id=20120203091342592
No trackback comments for this entry.