Welcome to Duxford Girl Wednesday, May 18 2022 @ 10:47 MDT
The SLOD 25 Jan 12
Wednesday, January 25 2012 @ 09:06 MST
Contributed by: dubocn
Views: 1,102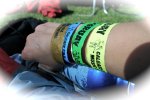 "I cheated myself
like I knew I would
I told you I was trouble
you know that I'm no good"
Amy Winehouse
http://www.amywinehouse.com
I like my music as messed up as I am.
I've never figured out what's better. Being messed up and not knowing it so you can just enjoy it or...
Knowing that you're messed up and eventually, instead of trying to fix it, just embracing it.
Trackback
Trackback URL for this entry:
http://www.duxfordgirl.ca/trackback.php?id=20120125090654205
No trackback comments for this entry.