Welcome to Duxford Girl Friday, December 14 2018 @ 05:02 MST
The VAD Costume Build - Blue Shift
Friday, November 11 2011 @ 09:17 MST
Contributed by: dubocn
Views: 869

Rather than a skirt and blouse which would have been what the VAD members would have actually worn, I choose to make a loose fitting dress that would get its form from the addition of the apron. Eventually, I would like to acquire a book with the correct patterns and make a more proper interpretation of the uniform, however, for the purpose of a costume this year, this shift was fine. I was a few seconds into stitching together pieces when I broke the needle on my machine. Surprisingly, in spite of my four-year hiatus from sewing, I still remembered how to change the needle (I even remembered where to find the spare needles).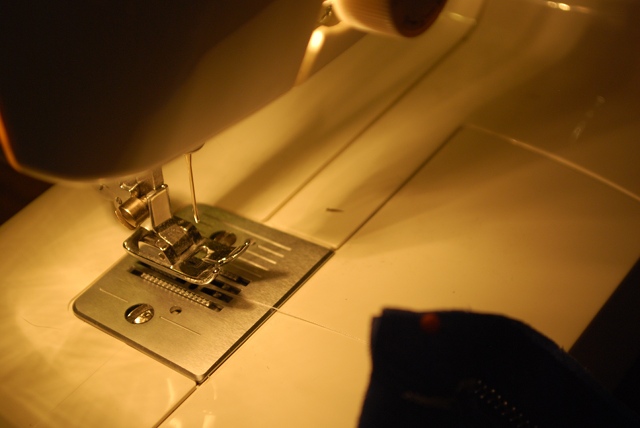 Since for once, I choose a pattern and fabric that are within my skill-level, my seams and stitches looked much better than they ever have before. Inside the dress, it is much less of a train wreck then it usually is.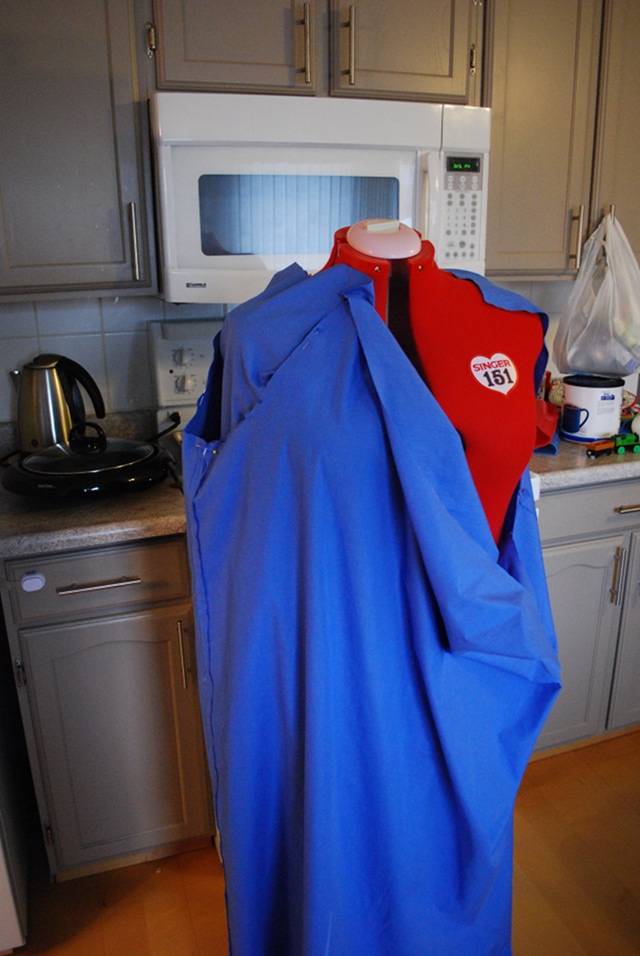 If you browse through the photos of VAD members, you'll notice variations depending on the branch and country of the member. The uniforms would have been home-made or by seamstresses with a standard pattern. At the beginning of the war, I'm sure a lot of the women who volunteered for overseas service probably didn't have much idea what they were getting into (actually, most of the regular military didn't know what they were getting into). Because it was a volunteer organisation, the VAD was staffed mostly by middle to upper-class women who had the leisure to volunteer for such duties.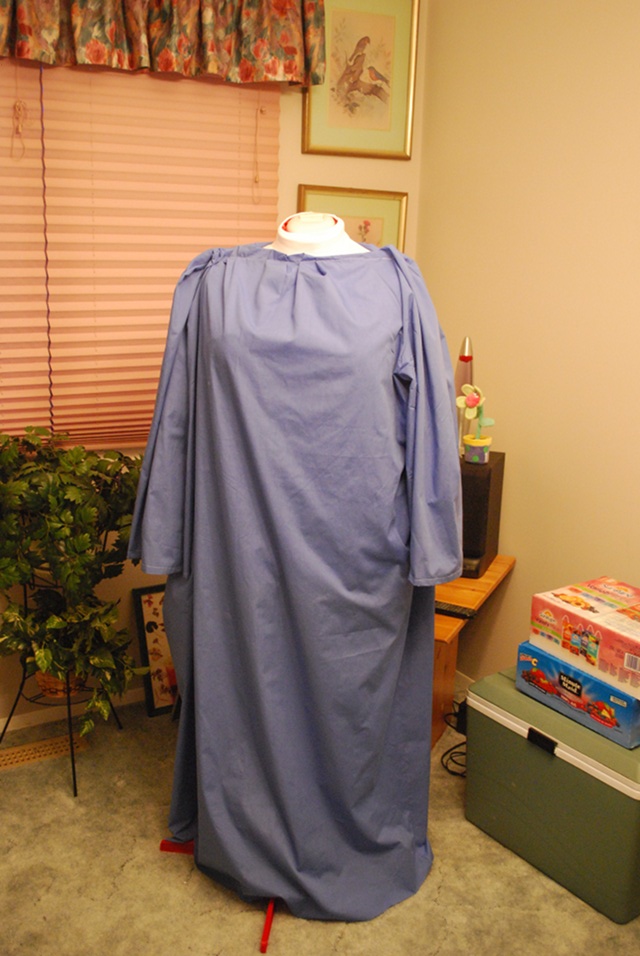 Overseas, the VAD members helped with a number of duties including cooking, cleaning, writing letters for wounded men who couldn't write on their own for one reason or the other. They also worked as orderlies and ambulance drivers (in fact, some women brought their own vehicles to be used as ambulances). It is these members of the VAD I am most interested in as they would have been getting very close to the front when they drove to the casualty clearing stations. It would have no doubt been dirty miserable work and very dangerous. To avoid glare from the sun, windshields from vehicles were removed. It also would have exposed these women to probably some of the most horrific scenes they had ever witnessed. I can only imagine how prevalent PTSD must have been among these women when they returned home. I read a memoir a number of years ago written by a nurse who had served in Viet Nam (Home Before Morning). She recalled a time after she had returned from her tour of duty when she accidentally dropped the F-bomb around her family's dinner table. Her family was sufficiently horrified enough that her father pulled her aside and gave her a stern lecture. That was the end of the 1960's, imagine how these refined, Edwardian women would have had to hide the truths they had witnessed to patriotic group of family and friends who had been bombarded by propaganda for five years.
As I made the shift-dress, I couldn't help but wonder if some of these women who were spending their time between trench and hospital would not have opted for a more comfortable dress. Mind you, they were governed by a stringent nursing sister (RN) who would have made sure all regulations were being followed. I suppose in the end, comfort really isn't an issue when you're up to your knees in blood, mud, corpses and shit (especially when you're wearing a corset).
Trackback
Trackback URL for this entry:
http://www.duxfordgirl.ca/trackback.php?id=20111111211756116
No trackback comments for this entry.