Welcome to Duxford Girl Friday, December 14 2018 @ 05:35 MST
The VAD Costume Build - Pattern & Fabric
Friday, October 28 2011 @ 11:03 MDT
Contributed by: dubocn
Views: 4,898

I'll start by saying that I'm not very good at this sewing business. I flunked out of home-ec in junior high and with the exception of a few lessons from a friend in the SCA, I'm basically self-taught. I like to make costumes but if I want something that's totally authentic, I'll hire someone to do it. I arm myself with the few skills that I've learned and a "Sewing for Dummies" book. Typically, I've picked projects way beyond my skills and end up with dresses that are far from perfect. However, since I've only ever sewn costumes, perfection is less of an issue for me. The VAD uniform is not a complicated costume but I had quite a time finding a suitable pattern. In fact, the apron will take a bit of improvisation. Generally speaking, the group of people who like to dress up in World War One garb is much smaller than say the Renaissance or US Civil War crowd. I choose the following pattern from McCall's as the loose-fitting dress seems like a comfortable choice for Halloween. The apron gives the dress its shape. A more fitted dress would likely been more true-to-era but I was going for ease of build rather than an exact copy.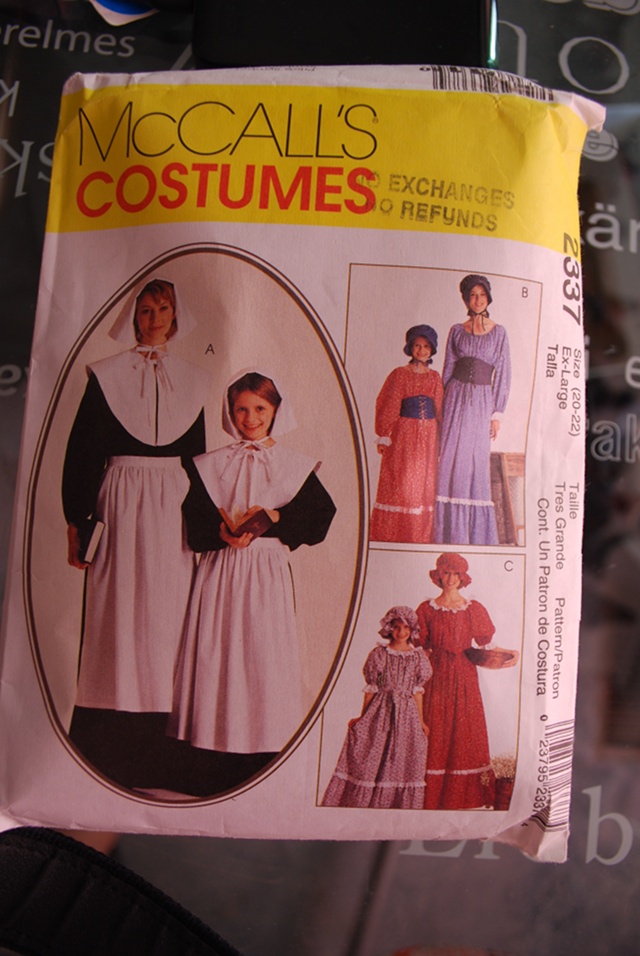 The costume consists of a blue dress covered by a white apron with bib that crosses at the back. Also part of the costume is a veil (nursing costumes at the time were derived from nun's habits, hence the term "nursing sisters" when referring to RNs) and white gauntlets that protect the sleeves of the dress. Originally, members of the VAD were never intended to be sent overseas, however, as the casualties rapidly began to rise, more assistance was required for all medical areas of the military operations in theatre.
During the early days of the First World War, some upper-class, well-meaning ladies put together and funded VAD groups for the home front. These groups eventually sprung up in many communities throughout the UK, Canada and Australia and lent to the war effort by fund-raising, bandage rolling and other tasks to help the soldiers abroad. It was not uncommon for the ladies that headed up these groups to have beautiful "nursing" outfits made so they would be beautifully dressed for all their VAD commitments. Images like this would become the subject of many propaganda posters (
www.ww1propaganda.com
).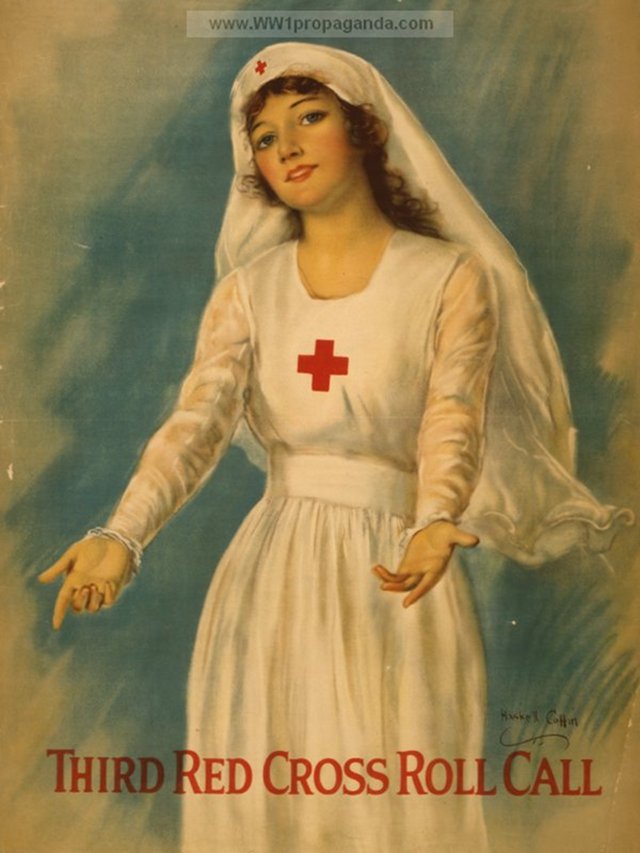 I like sewing, but getting started on a project always takes me awhile. There are a million little picky things that need to be done. First picky task, cutting out the pattern. I swear tissue-paper-patterns are getting thinner. I've come a long way since the first time I cut out a pattern. That first time I didn't include any markings or notches. After cutting out the pattern comes the bizarre but necessary ironing of the pattern pieces. This makes the fabric-cutting go more smoothly.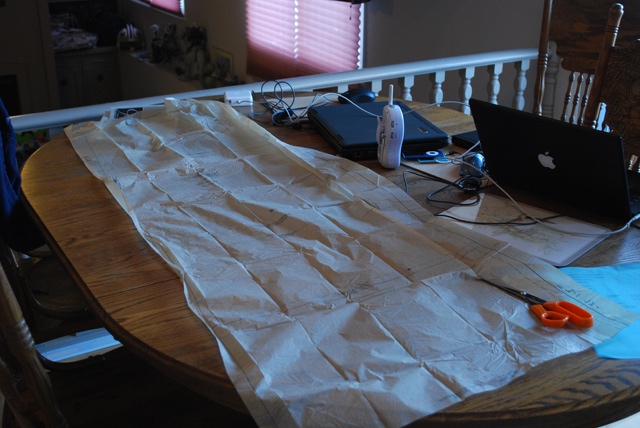 I choose a cotton blend for the blue dress of the costume. It has faded nicely in the wash and is easy to work with. In fact, far easier to cut properly than most of the fancier fabrics I've bought over the years. It also required ironing...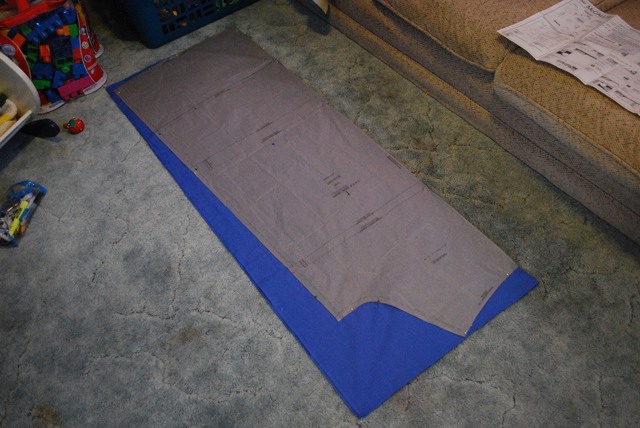 Trackback
Trackback URL for this entry:
http://www.duxfordgirl.ca/trackback.php?id=20111028230359710
No trackback comments for this entry.