Welcome to Duxford Girl Friday, December 14 2018 @ 05:01 MST
The PhOD 25 Oct 11
Tuesday, October 25 2011 @ 10:04 MDT
Contributed by: dubocn
Views: 863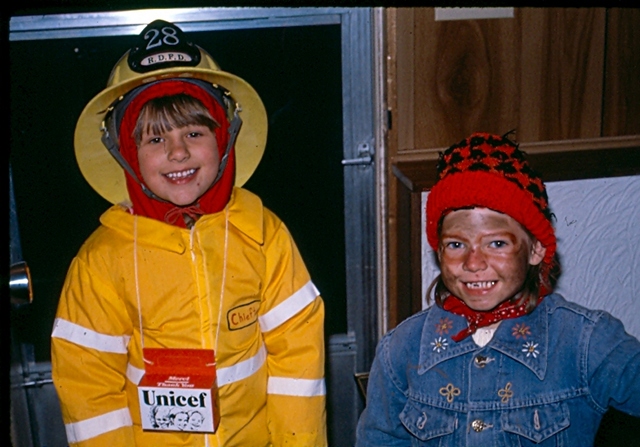 Best. Halloween Costume. Ever. I got to wear my dad's helmet. It was pretty heavy. My dad made the yellow turn-out gear with reflective tape. He also put reflective tape on my rubber boots.
Last year I bought Simon rubber boots that had fire-fighter symbols and reflective stuff already on them.
Trackback
Trackback URL for this entry:
http://www.duxfordgirl.ca/trackback.php?id=20111025100458816
No trackback comments for this entry.