Welcome to Duxford Girl Saturday, January 16 2021 @ 07:58 MST
The PhOD 19 Oct 11
Wednesday, October 19 2011 @ 02:58 MDT
Contributed by: dubocn
Views: 869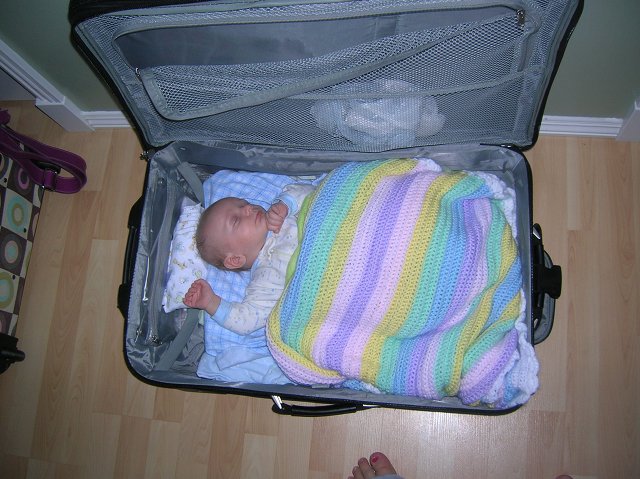 When Simon was about a month and a half old, we were in Red Deer and hadn't yet bought a go-away bed. A few days after this photo was taken we bought his fold up cot.
A few months ago I gave the cot away because Simon can not only climb out of it but he climb into it. He's been in his toddler bed since the spring.
Trackback
Trackback URL for this entry:
http://www.duxfordgirl.ca/trackback.php?id=20111019145817396
No trackback comments for this entry.