Welcome to Duxford Girl Friday, December 14 2018 @ 05:02 MST
The PhOD 14 Oct 11
Friday, October 14 2011 @ 10:15 MDT
Contributed by: dubocn
Views: 867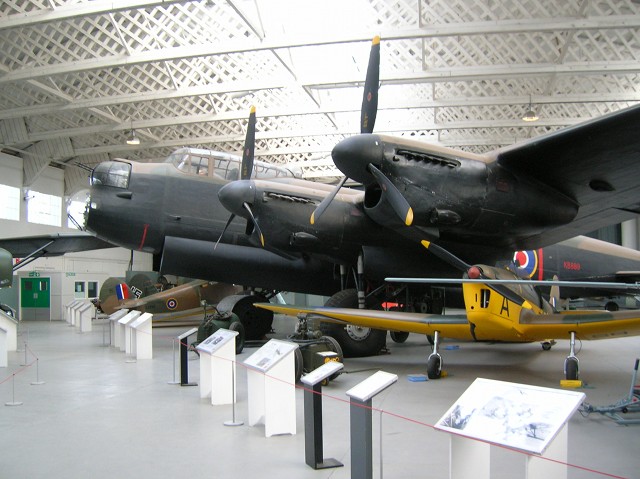 The Lancaster Bomber. This photo was taken in January of 2006 at the IWM Duxford Air Museum (
http://duxford.iwm.org.uk/
) with my Nikon CoolPix.
To fly on a bomber crew in WWII you pretty much needed balls of pure steel. Losses were high and there was little support from the public because Londeners were all-too familiar with effects of being bombed.
Bombers were a necessary evil and some of the most beautiful air craft of the era.
Trackback
Trackback URL for this entry:
http://www.duxfordgirl.ca/trackback.php?id=20111014101549289
No trackback comments for this entry.