Welcome to Duxford Girl Sunday, November 28 2021 @ 07:02 MST
Cat Yack
Tuesday, September 06 2011 @ 10:55 MDT
Contributed by: dubocn
Views: 1,048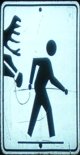 Cat's have a number of directives that they follow. When it comes to vomit, they need to have at least two of the following to meet their objectives: 1 - It must be behind the heaviest piece of furniture.
2 - It must be hidden.
3 - It must cover the largest possible area, preferably landing on as many surfaces as possible.
4 - It must be on carpet.
5 - It must be in a spot that ensures a human will step in it while walking around in the middle of the night without glasses on.
Trackback
Trackback URL for this entry:
http://www.duxfordgirl.ca/trackback.php?id=20110906105506712
No trackback comments for this entry.