Welcome to Duxford Girl Sunday, January 17 2021 @ 05:15 MST
The PhOD 16 Aug 11
Tuesday, August 16 2011 @ 04:40 MDT
Contributed by: dubocn
Views: 767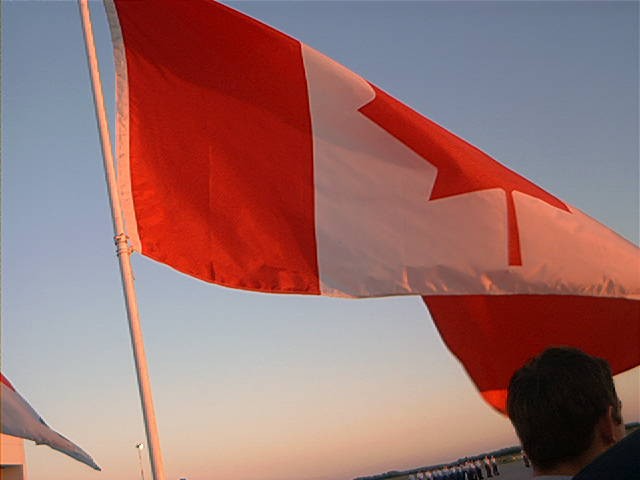 Taken with my very first digital camera. I think it was an HP and it went through Double A batteries like they were candy.
This was from grad parade when I was teaching music at CLACSTC 10 years ago. It's not a great shot but I like the way that the flag caught that hot, summer, sunset light.
Trackback
Trackback URL for this entry:
http://www.duxfordgirl.ca/trackback.php?id=20110816164001462
No trackback comments for this entry.