Welcome to Duxford Girl Monday, December 17 2018 @ 12:14 MST
This Time It's Not a Rental
Saturday, November 03 2007 @ 03:55 MDT
Contributed by: dubocn
Views: 1,156

I bought it about a month ago but have been so busy driving it that I haven't taken the time to get really good pictures. Here's a few that I took in the showroom.
A few weeks before I actually purchased this thing, I'd seen it sitting, fully-loaded, in the lot. I'd looked at the price and decided to wait. The day I went into look, I was sorry not to see it on the lot. As it turned out, it was in the showroom and because they were clearing the 2007s, I got a great deal. Once I also added the discount I receive from my job plus the 0% financing... well, Evil Scientist put it best, "you'd be an idiot not to buy this car."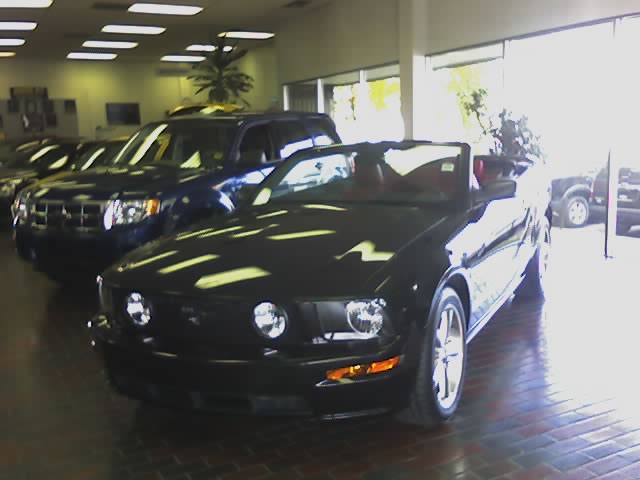 After weeks of building the car on Ford's website, I had come to the conclusion that I wasn't wild about the red options offered. When I discovered that I could get red leather on the inside, the outside colour was an easy choice.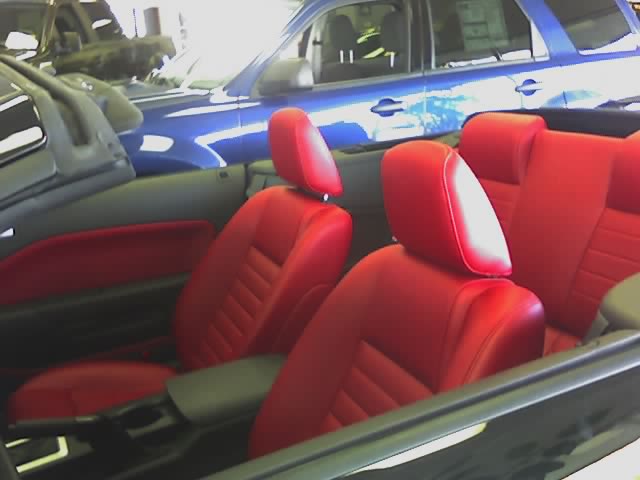 Not being a "car-person" I'd never really considered things like rims and the size of wheels but I have to admit that my 18" rims look kick-ass.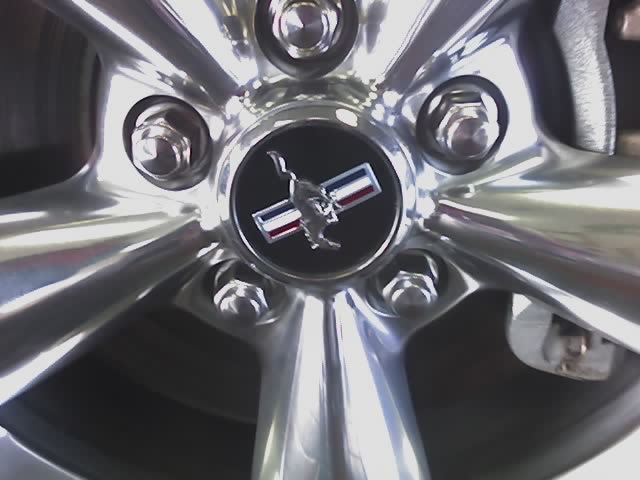 I now also have Sirius Satellite Radio. Along with a six CD changer and the capability to plug my iPod right in, I could drive this thing across the country and never listen to the same tune twice.
At any rate, I love my pony. It's my best impulse buy ever.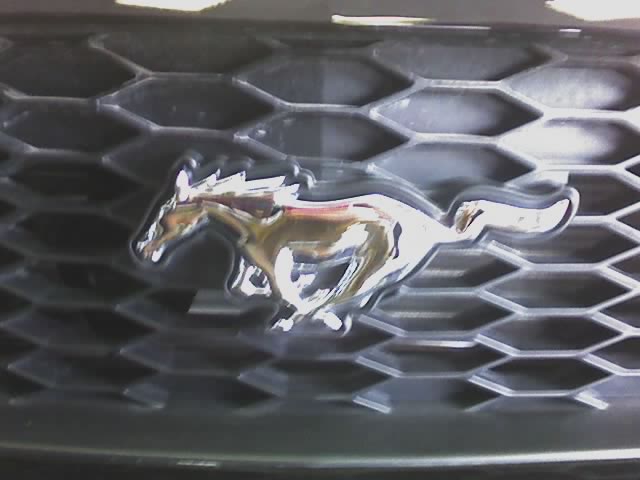 Trackback
Trackback URL for this entry:
http://www.duxfordgirl.ca/trackback.php?id=20071103155526754
No trackback comments for this entry.