Welcome to Duxford Girl Sunday, January 17 2021 @ 05:06 MST
The Jaw – Day Four
Sunday, January 21 2007 @ 09:33 MST
Contributed by: dubocn
Views: 1,184

My day started early again with Engineering Services (ES). The Road Manager picked me up and quickly deposited me with in a high rail when he was called away because of an incident. ES is responsible for keeping tracks and crossings in good condition so they spend a good part of the day inspecting track in their high rails. A good ES person can spot track problems just by listening to the rail as they ride over it. I was lucky to see just what a broken rail looks like. We hear about them all the time in the office but to actually see one is impressive. When the steel gets brittle it snaps and quite often leaves a gap several inches in size. In CTC territory these show up on the screen as occupancies but in OCS they must be discovered by ES and the crews. An unchecked broken rail can easily lead to derailments. A good ES crew can change out a broken rail in as little as 30 minutes, a feat I find rather amazing given it requires cutting out a 20 foot chunk of track and then welding in a new piece.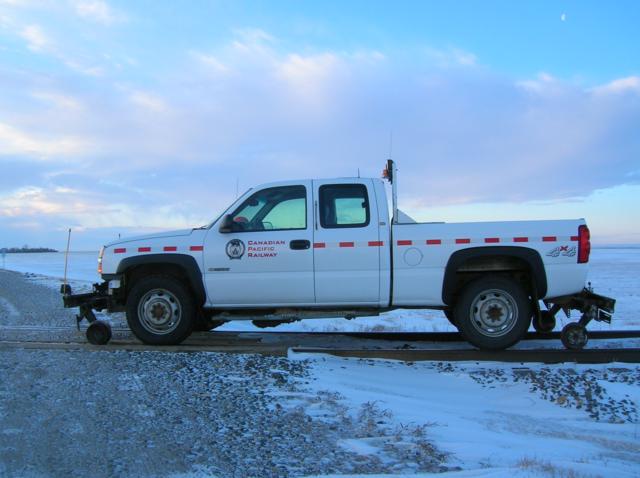 Finally, I was out in the daytime and able to take a couple of photos of Rouleau. The weather was bitterly cold and it turned out that the entire day was leading up to a blizzard. I made it to Weyburn and then caught another freight back to Moose Jaw. This time it was a 12000 ton, loaded grain train. Quite apropos for Saskatchewan.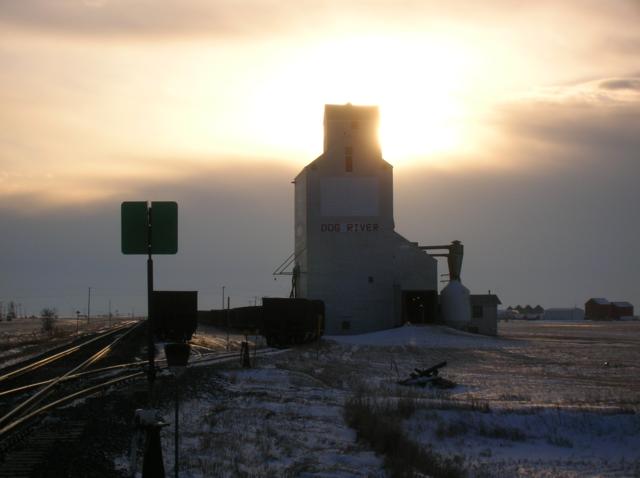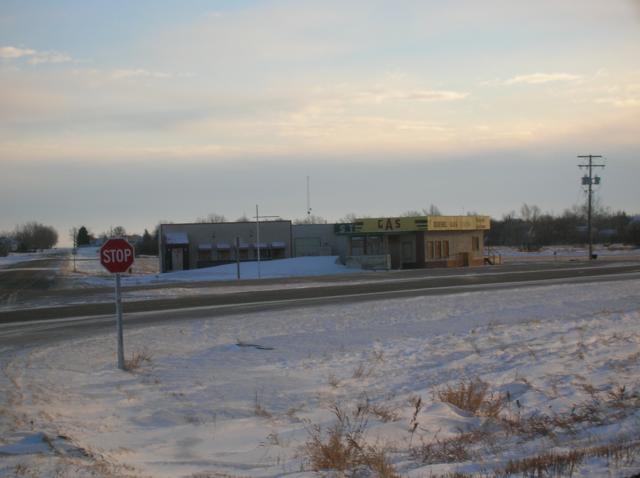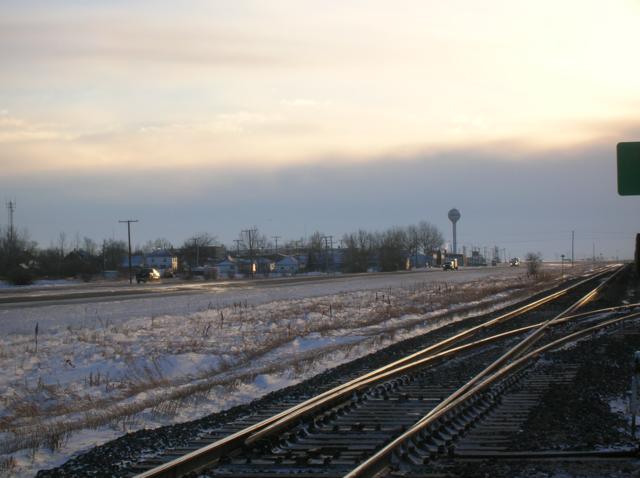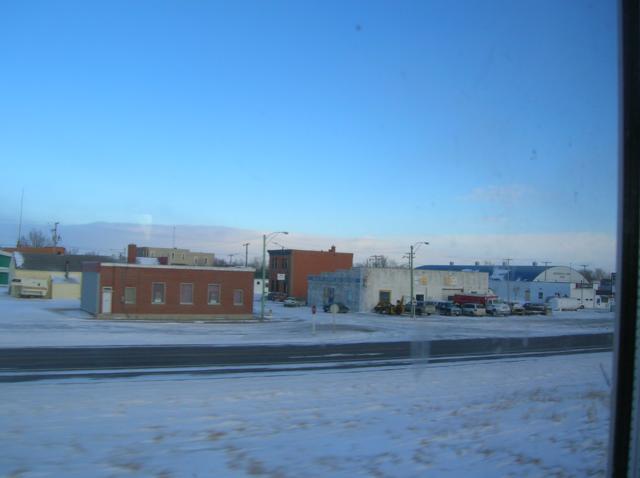 I lucked out and even though the Temple Gardens Mineral Spa had been closed for annual maintenance, they reopened my last night in town at 1600 hrs. After the train I was in arrived at the fuel pumps I went back to my hotel for dinner and then went to the spa. The water is similar to that in Bath, UK and (unlike the water in Banff) leaves your skin smelling refreshed. The indoor pool is large with vaulted ceilings and the outdoor is about 10 degrees warmer. Since the blizzard was in full swing by the time I was at the pool it was quite a treat to sit in hot water surrounded by trees covered in white lights and watch the blowing snow fall.
Trackback
Trackback URL for this entry:
http://www.duxfordgirl.ca/trackback.php?id=20070121213313709
No trackback comments for this entry.