Welcome to Duxford Girl Monday, January 21 2019 @ 04:52 MST
To those in peril on the streets...
Friday, January 13 2006 @ 02:23 MST
Contributed by: dubocn
Views: 1,030

Southampton has changed since 1912 Today I ventured out to Southampton, a city famous for being a port where cruise ships leave from. Including the QE2.
Of course, I was much more interested in a more historical ship than the modern Cunard liner.
Iím glad there were no cruise ships in the port today because the modern ships always strike me as ugly and clumsy compared to those great liners of the early 20th century. Itís almost an insult to Titanic to have some ridiculous Holland-America atrocity pull into her berth.
I set out with very little planning this morning. I went to Victoria Station and took the first train out to Southampton. The journey took about 3 hours but through some very attractive English countryside. I didnít know anything about modern Southampton but I thought how big could it be?
Well, pretty big, actually.
It reminded me a lot of Victoria and itís the most modern British city Iíve seen (such that Iíve seen a lot of them). What was really wonderful is that it was a beautiful day out with temperature around 10c and a clear sunny sky. It felt like spring.
I went to the Maritime Museum that holds a small but impressive collection of Titanic artefacts. Thereís the cast that was used to make the clock on the grand staircase, Time Honouring Glory. It was also used to help create the set in the 1997 movie. Captain Smithís ceremonial dress sword it also on display, donated by his wife after his death. Until that point I imagine it must have sat in his study leaned in a corner with his snooker cue. There is a pocket watch that has watermarks where the hands stopped at around the time Titanic went down that was recovered from the body of one of the victims. This was featured in the 1985 National Geographic that chronicled Ballardís discovery.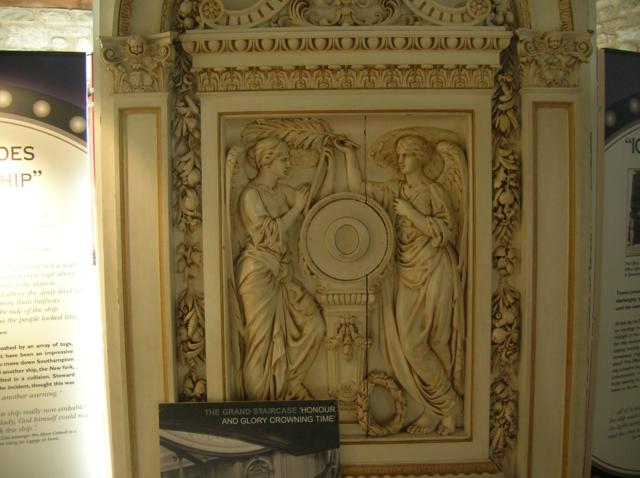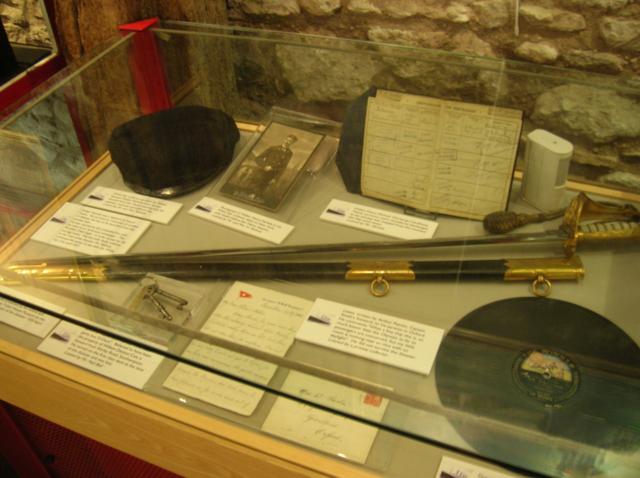 After that I took a walk down the shore side and saw the berths where the big cruise ships come in. This made me thirsty so naturally I went to a pub, The Grapes. For those of you who arenít James or Greg, The Grapes is famous for delaying a number of crew men so long that they missed the ship and lost their job on Titanic. Their mother afterward made statements to the papers on how God must have been looking out for her dear boys. Iím not sure God had anything to do with it but Iím sure the Guinness did.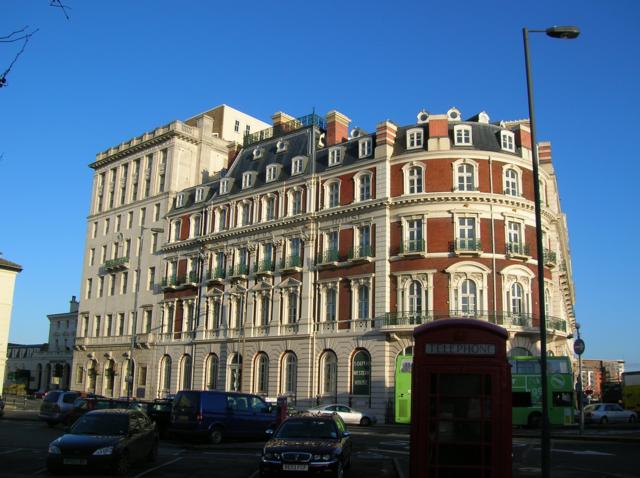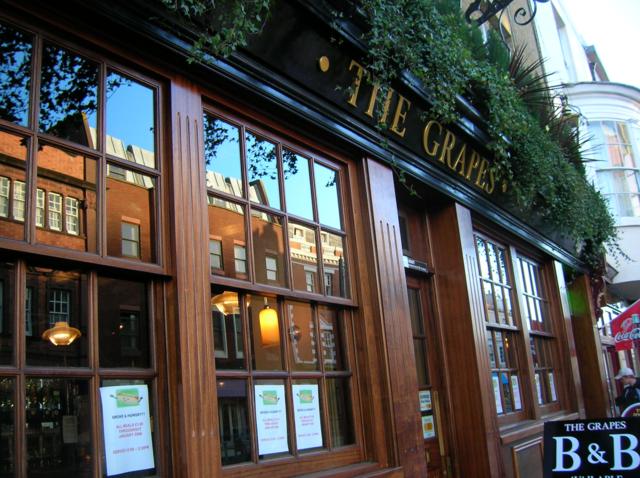 My problem at this point was this, I hadnít eaten all day and I certainly cannot hold my liquor as I once did so it was a bit of a fuzzy walk back through the city to the train. I found this church that had been one of the places where memorials for merchant mariners were conducted including for those lost on Titanic. Unfortunately, on Nov 30 in 1940 it was damged by the enemy.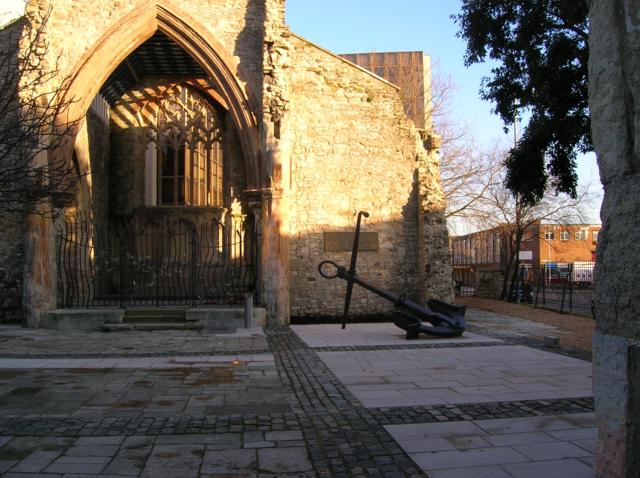 At some point I realized that food might help the situation and stopped at Starbucks for a sandwich and a latte. God help me if I ever venture to a country that doesnít have a Starbucks.
Trackback
Trackback URL for this entry:
http://www.duxfordgirl.ca/trackback.php?id=20060113022308379
No trackback comments for this entry.