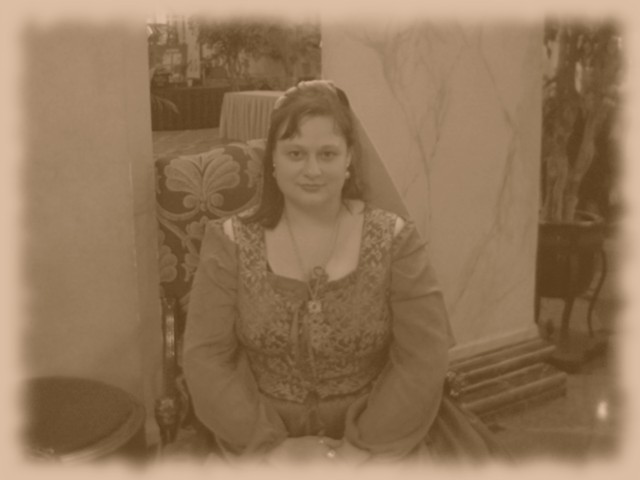 A Halloween party in 2004 at the Palliser Hotel. One of my better costume improvs at the last minute. The dress was a gown from my uni days. I put a crinoline under it and a peasant blouse. Added a big, bejewelled cross (left-over from the 1980s) and made a headpiece.

I had an NDP nomination meeting that night before the party. Naturally, I showed up in costume.

I thought that the picture would be fun if I used the Gimp "old photo" setting.